Control Panels

VCOM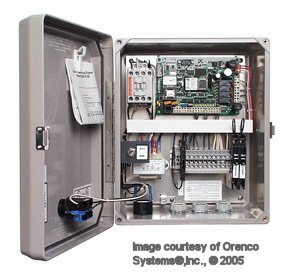 Orenco's VeriComm® line of affordable remote telemetry control panels, coupled with the VeriComm Web-based monitoring system, has been designed specifically for decentralized residential wastewater collection and treatment.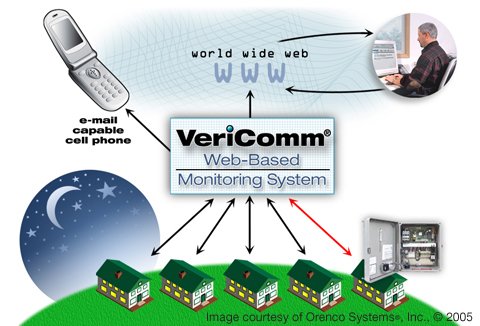 VeriComm gives wastewater operators and service providers the ability to remotely monitor and control each individual system, saving money on operations and maintenance and helping to meet all regulatory requirements.

The VeriComm Monitoring System saves money on operations and maintenance by...



Automatically notifying operators of alarms or alerts



Allowing operators to change many system settings from office or home



Heading off problems before they become serious



Diagnosing problems and making recommendations for actions



Troubleshooting the system automatically and making self-adjustments, if needed, based on trend data
Operators will make fewer trips to the site, and they'll know what equipment to bring when they do go. Moreover, most O&M activities will remain virtually invisible to homeowners.
Back to Products