Advantex® Treatment Systems

RX30
Orenco's Advantex®-RX Treatment System is an innovative technology for treatment of onsite wastewater that has been particularly successful in reducing nitrogen in processing tank effluent. The AdvanTex® Treatment System contains a packed bed filter that uses specially designed textile media within a pre-assembled filter unit.

The system has a significantly smaller footprint that the equivalent sand filter due the textile media's ability to support larger microbial populations. Loading rates for the Advantex®-RX series as much as 20 times higher than sand filters. Also the system is delivered in a preassembled lightweight fiberglass unit, no layering of media!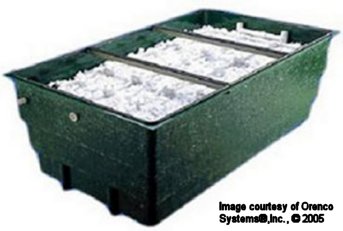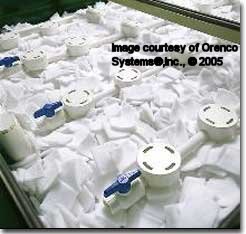 The AdvanTex®, model RX30 typical layout for a 3 bedroom system consists of a 1500 gallon two compartment tank with Orenco's Biotube® pump package and the RX30 filter. The entire system is controlled by a VeriComm® Control Panel. Following the treatment system there may be other treatment operations (i.e. ultraviolet treatment) before the treated effluent goes to the final disposal bed.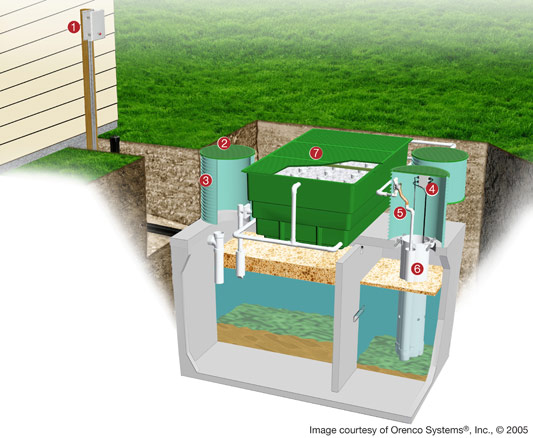 *The RX30 is for use in Rhode Island only. Please contact for further information or if you intend to use the RX Series in a design.
* In all situations, commercial Advantex® systems require design review and approval by Orenco Systems, Inc. before submittal to your local approving authority. Please contact us for further information and project qualification as one of the first steps in your design, as we will be able to help streamline the design and approval process.
Back to Products